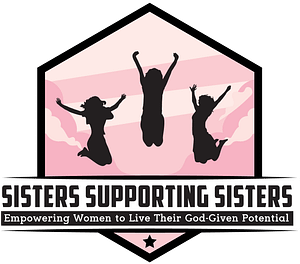 Living God's Truth!
Ladies, it's time to register for this year's Sisters Supporting Sisters Southern California Conference. The Cost for this year's conference is $39.00. But if you wait for conference day it is $49.00 at the door.
We want you to experience this amazing day with us. Why? Because honestly, this is going to be one of the most encouraging and uplifting days of the year for you.
What to expect: Sign-In begins at 8:00 am with a complimentary breakfast. Meet and greet with conference attendees as you pick up your conference materials and enjoy coffee and breakfast yummies.
Conference time will begin at 9:00 am with a time of uplifting worship and opening prayer.
We will hear from gifted speakers sharing messages from God's Word. We will also be blessed with powerful dramatic presentations that will inspire hope and a spirit of victory in your personal life.
We will have a lunch break at 12:00 to 1:00. Close by eateries are excitedly anticipating your arrival for lunch (discounts at select eateries have been arranged for conference attendees). This will be a lovely time of fellowship with your fellow sisters.
The conference will conclude at 4:00 PM with a time of prayer.
Can't wait to see you on conference day!!!!